The Self Righteous Brothers, Frank and George Doberman are characters in Harry Enfield and Chums.
The brothers are pair of middle-aged opinionated men who spend their time sitting in a pub, discussing celebrities they admire (always referred to by just their surnames), and then becoming angry when contemplating said celebrities doing something selfish and extremely unlikely.
Frank is known to blurt "OI! NO!" whilst referring to the celebrity.
In an episode of series 1, Frank lectures Damon Hill on abiding by the Highway Code whilst yelling "OI! HILL! NO!!!"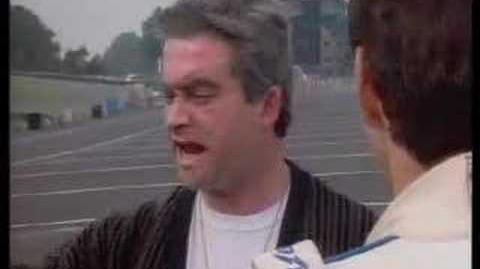 Ad blocker interference detected!
Wikia is a free-to-use site that makes money from advertising. We have a modified experience for viewers using ad blockers

Wikia is not accessible if you've made further modifications. Remove the custom ad blocker rule(s) and the page will load as expected.